Agriculture Solutions
Our services can greatly increase your productivity and provide quality of life to you and your agriculture employees. Check out some of these solutions that have provided excellent value to cost ratios.
Newborn Lifestock - Doesn't always follow your timing?
Worried about the birth of livestock? Tired of checking on your livestock during inclement weather? Utilize our security camera solutions to provide 24x7 video monitoring to watch your livestock during those unfriendly snowstorms from your smartphone or tablet.

See Our Security Camera Services
Sleep Comfortably during Harvest!
Tired of worrying about the grain dryer during the night? Rather sleep in your own bed? Utilize our security cameras and wireless solutions to remotely view your Dryer control system without the expensive circuit board to monitor over the Internet.

See Our Wireless Solutions
WiFi availability in low Cellular Coverage Areas
How about internet connectivity for climate control, feed automation, and biometrical systems to reduce waste, mortality rates and lower your labor input as well as improve animal health and boost your performance?

See Our Wireless Solutions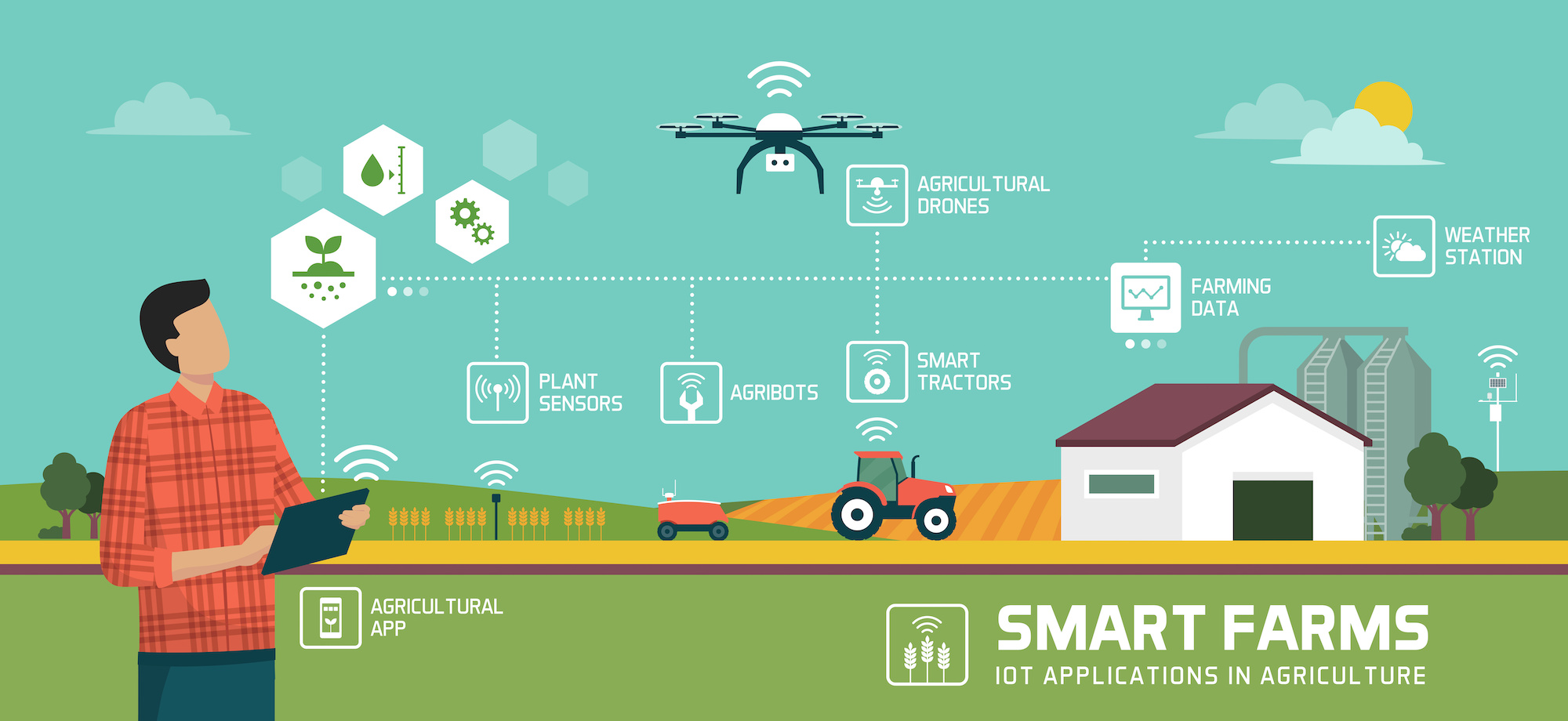 Smart Farming with Internet of Things
Internet connectivity is becoming increasingly important in farm applications. It is used in barns and workshops for communication with others, researching applications, searching the internet for replacement parts, streaming music and/or television and many more applications. Remote weather stations for collecting data on temperature, humidity and wind speeds.

See our Service Catalog
Contact us about your technology needs or upcoming projects